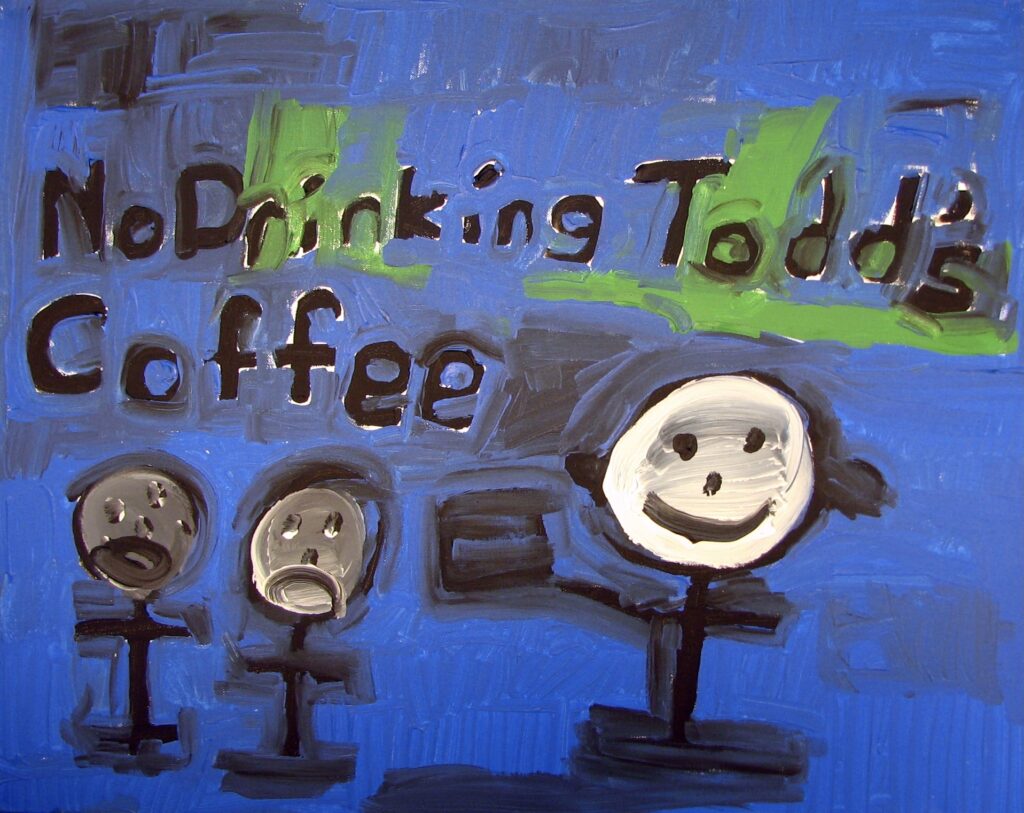 Through respect, close observation, and expertise with materials and methods, our Teaching Artists assist ASI artists in discovering and pursuing their own personal forms of expression.
Dan Carey acrylic painting on canvas, 24×30.
Veronica Federiconi, CEO, Autism Services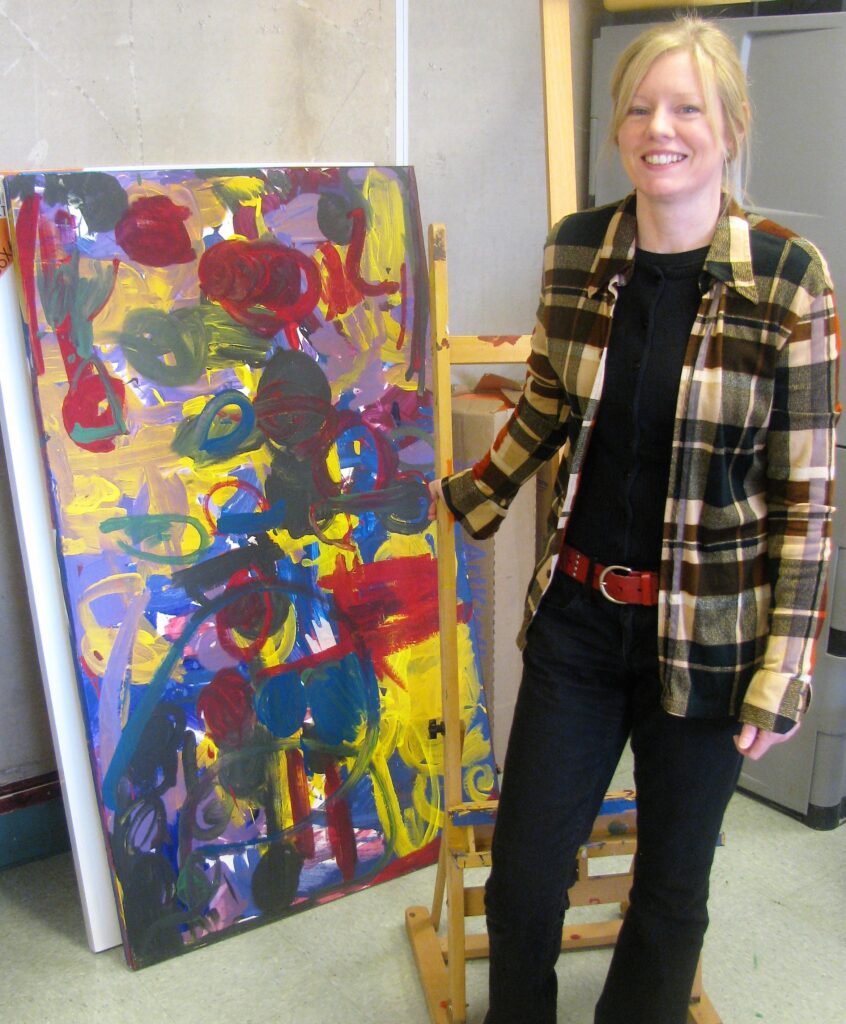 Dana Ranke, Director of Arts
Dana started working for Autism Services as a volunteer for Arts Enrichment in 2006. After several years as a Teaching Artist and other roles at ASI, she began assisting Veronica with arts programming and outreach, and became director in 2013.
Dana received her MFA in Painting with a Minor in Textiles from Rochester Institute of Technology, and her BFA in Painting from SUNY Buffalo. Dana's professional background includes museum and gallery positions in New York and Southern Ontario, and painting commissions, especially portraiture. Her work has been exhibited at the Varley Art Gallery of Markham, Everson Museum of Art, Erie Art Museum, Memorial Art Gallery, Arnot Art Gallery, and Albright-Knox Art Gallery.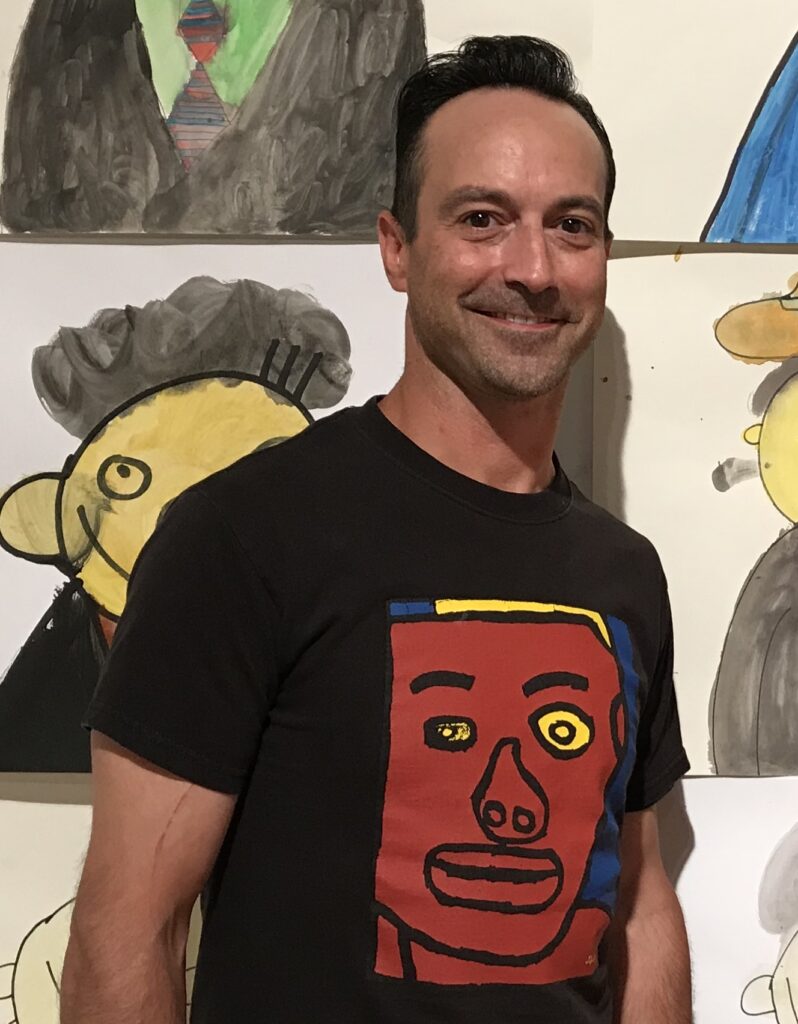 Todd Lesmeister, Teaching Artist, Hertel and South Long studios
Todd has been a Teaching Artist with Autism Services since the art program began in 2002 and he has curated over 100 exhibits of our artists' work throughout Western New York. Todd runs the Hertel, South Long, and Hazelwood studios, supporting adult artists across all agency programs.
After study abroad at University of Manchester, United Kingdom, Todd changed his focus from literature to art and received an MA in Studio Arts from New York University in 2000. The focus of his personal work changed to representational pencil drawing in 2014, after many years of abstract painting. His artwork has been exhibited at Hi Temp Exhibit Space and Revolution Gallery. Todd's musical background includes writing and recording a full-length album of original music titled, "Here Come the Comets," which won best album of the year by Buffalo Spree. He has performed live at Hallwalls, the Burchfield Penny Art Center, Music is Art, and he has composed original sound designs for a number of Torn Space Theater productions.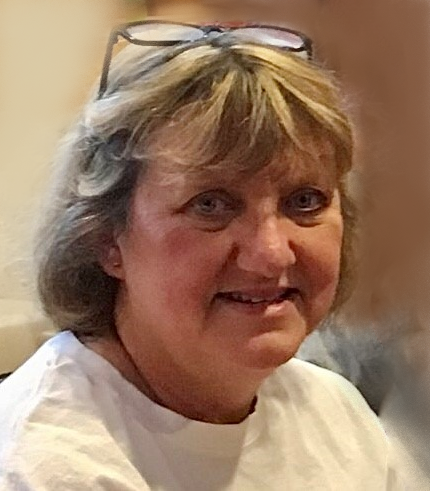 Sandra Gorney, Art Teacher for Education
Sandra earned her master's degree in Art Education from Buffalo State College. Her art teaching experience spans grades Pre-K through age 21 and includes long-term assignments as a special education teacher and music teacher.
Differentiating her instruction to meet the needs of all her students, Sandra observed her autistic students often possessed strong skills in artistic expression. She truly believes every child can learn, and from her many years of experience, Sandra developed a tool kit of teaching strategies to unlock each child's specific interests, abilities, and challenges. Her focus is on the process of creating art and creative expression while providing strategies and opportunities to build skills in art such as fine motor, problem-solving, observation, listening, and following directions, as well as social growth and enhancing self-esteem.
Sandra's personal creative interests include painting, refinishing furniture, creating stained glass, and gardening.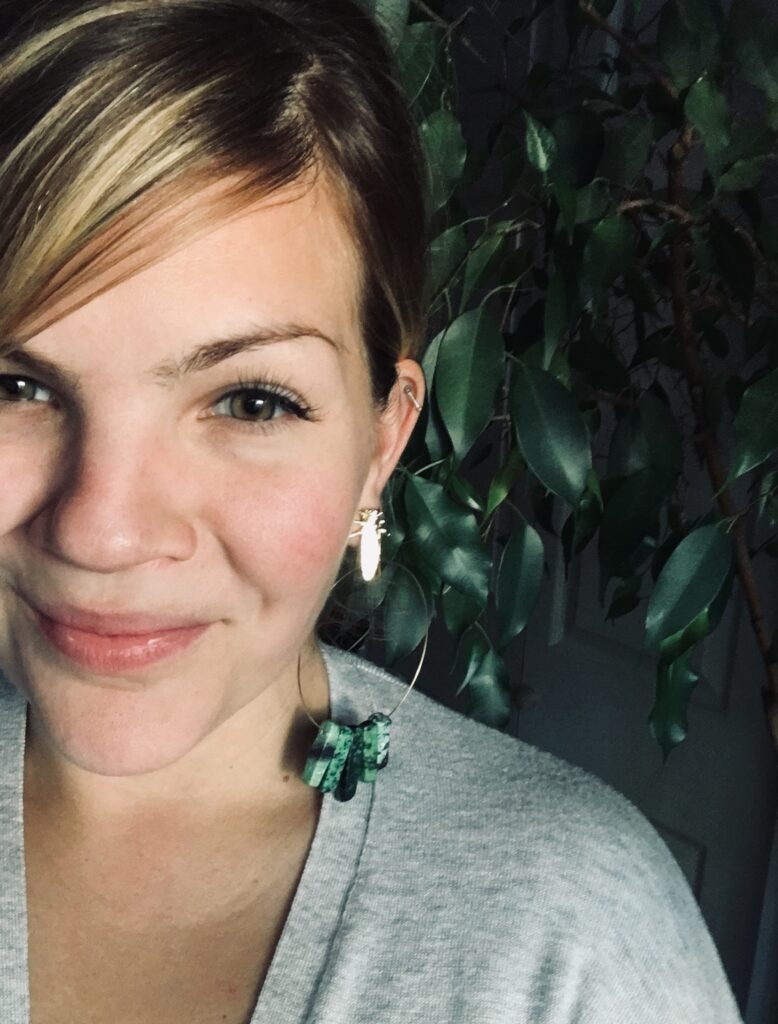 Allison Swatsworth, Arts Enrichment Facilitator
Allison Swatsworth attended Buffalo State College and holds an Undergraduate Certification for Exceptional Education and a Master's Degree in Multi-disciplinary Studies and Earth Science.
Allison's art practice draws on her experience with a wide range of methods and materials. Since childhood she has made jewelry, sculpted with clay, sewed to create fiber arts, and looked to experiment with many different media, taking classes and workshops throughout. Her background in Earth Science led into a hobby of rock hunting and studying gems and minerals. She uses this knowledge to create handmade jewelry pieces with natural and cut stones. Allison's work has been sold at local artisan markets including the Horsefeathers Market at Perks, the Jack Craft Fair, and the Step Out Buffalo artisan market.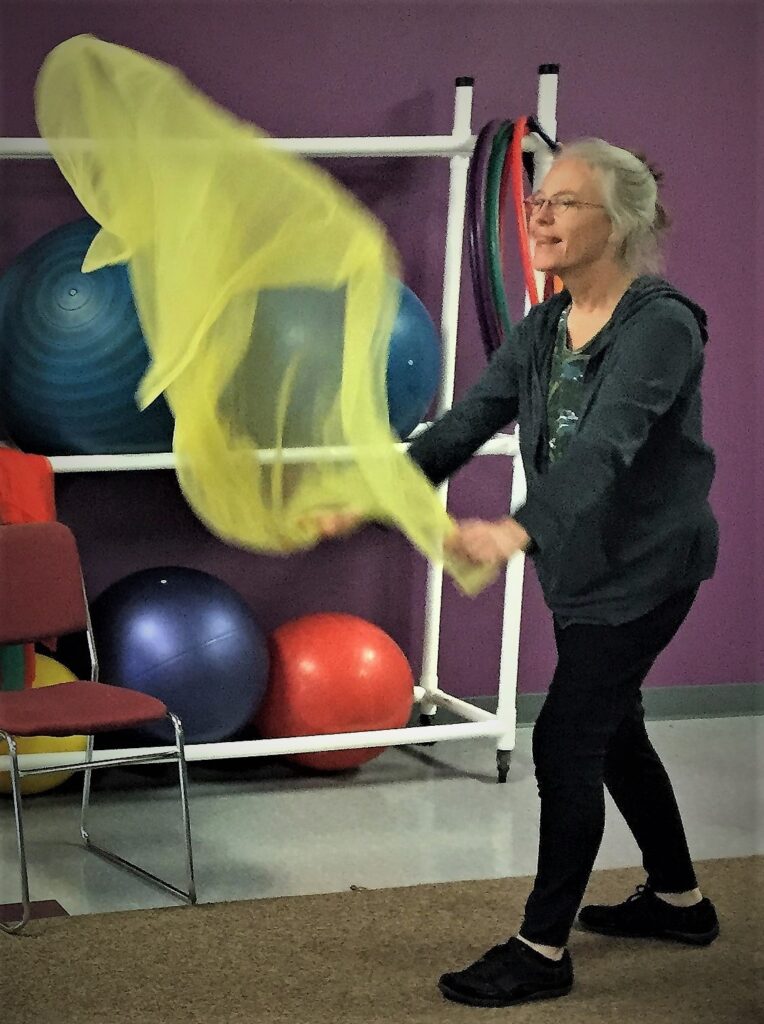 Maureen Callanan, Movement and Yoga
Maureen's background includes ten years of dance training in Tap and Ballet, Voice training, as well as Choir, and Choreography. She studied with Carol Lee Mackay in Accelerated Healing/Intuitive Movement, and Reike, and she is a trained Facilitator for Dance on the Wild Side and Autism Movement Therapy. Maureen has been yoga practitioner for 15 years and completed Rainbow Kids and Kidding Around yoga teacher training.